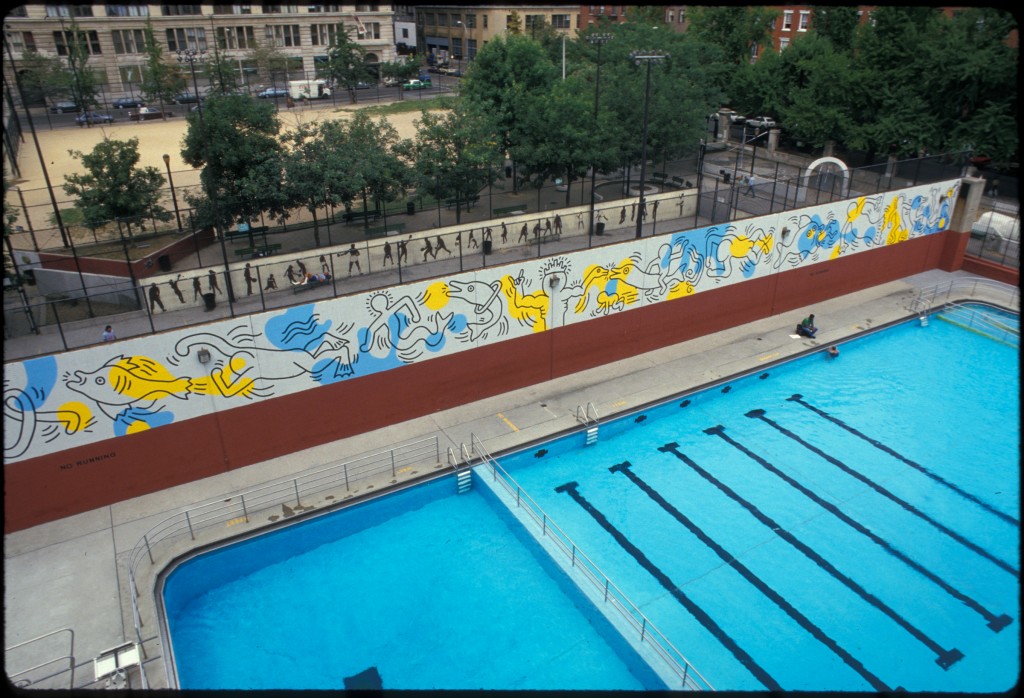 In the summer of 1987 Keith created a mural on one of the walls surrounding what was then known as the Carmine Street pool. Completed in one day, the mural was done while the pool was open to the public, with Junior Vasquez bringing speakers and equipment to deejay, creating an event Keith described as a "dance party at the pool." He continued,
"it was one of the hottest days in the summer and it was full of people, and it was one of the most incredible situations I have ever been in."
The Carmine Street pool is now the Tony Dapolito Recreation Center, and is located at 1 Clarkson St at Seventh Ave South in Greenwich Village. New York City's public pools are free to all.  Visit nycgovparks.org for information regarding hours and access.
And read a review in Gothamist which names the pool at the Tony Dapolito Recreation Center one of the top 9 swimming pools in the city.