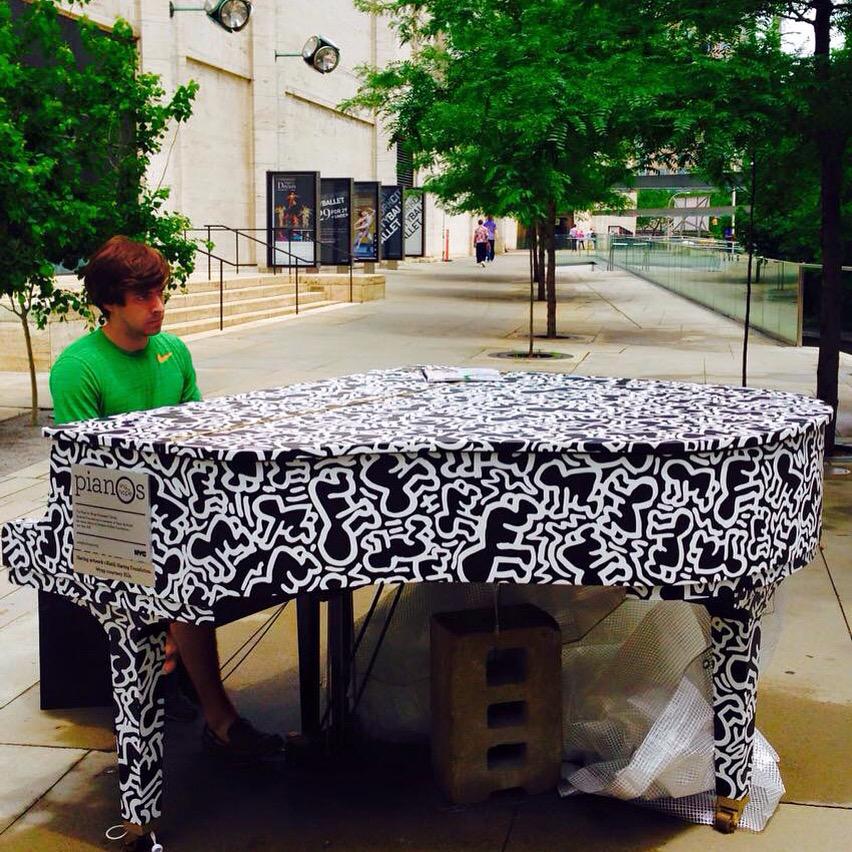 Be sure to visit (and play!) the Keith Haring piano located at 62nd St and Columbus Ave, part of the Sing for Hope Pianos project.
From June 5 – June 21, Sing for Hope places pianos throughout NYC's parks and public spaces for anyone and everyone to play. Each piano is a unique art piece created by a different artist or designer and becomes host to impromptu concerts by professionals and amateurs alike in an open festival of music for all of New York City.  At the close of the two week event Sing for Hope donates the instruments to NYC schools, healthcare facilities, and community organizations in need, allowing the pianos to enrich lives for years to come.
To learn more about the project and find locations for all 50 pianos visit the Sing for Hope website here.