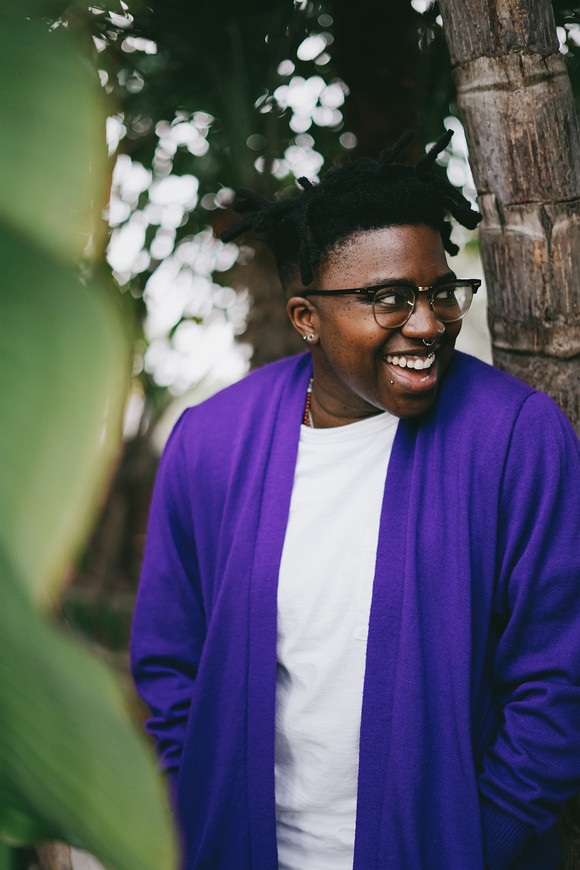 Congratulations to Tiona Nekkia McClodden, recipient of the 2018 – 2019 Keith Haring Fellowship in Art and Activism at Bard College.
McClodden is an interdisciplinary artist whose work takes a critical look at intersections of race, gender, sexuality, and social commentary.  During her appointment at Bard College McClodden will continue her research of influential black artists working at the height of the AIDS epidemic whose work remains understudied.  The research will lead to a publication on their work.
The Fellowship is made possible through a five year-grant from the Keith Haring Foundation, the Haring Fellowship is an annual award for a scholar, activist, or artist to teach and conduct research at CCS Bard and the Human Rights Project.  McClodden succeeds Galit Eilat who held the Fellowship for 2017-18.  Prior recipients include architects Alessandro Petti and Sandi Hilal, artist and curator Shuddhabrata Sengupta, and artist Jeanne van Heeswijk.
For more information about Tiona Nekkia McClodden, the Center for Curatorial Studies, and the Human Rights Project at Bard College, please see the full CCS Bard announcement here.