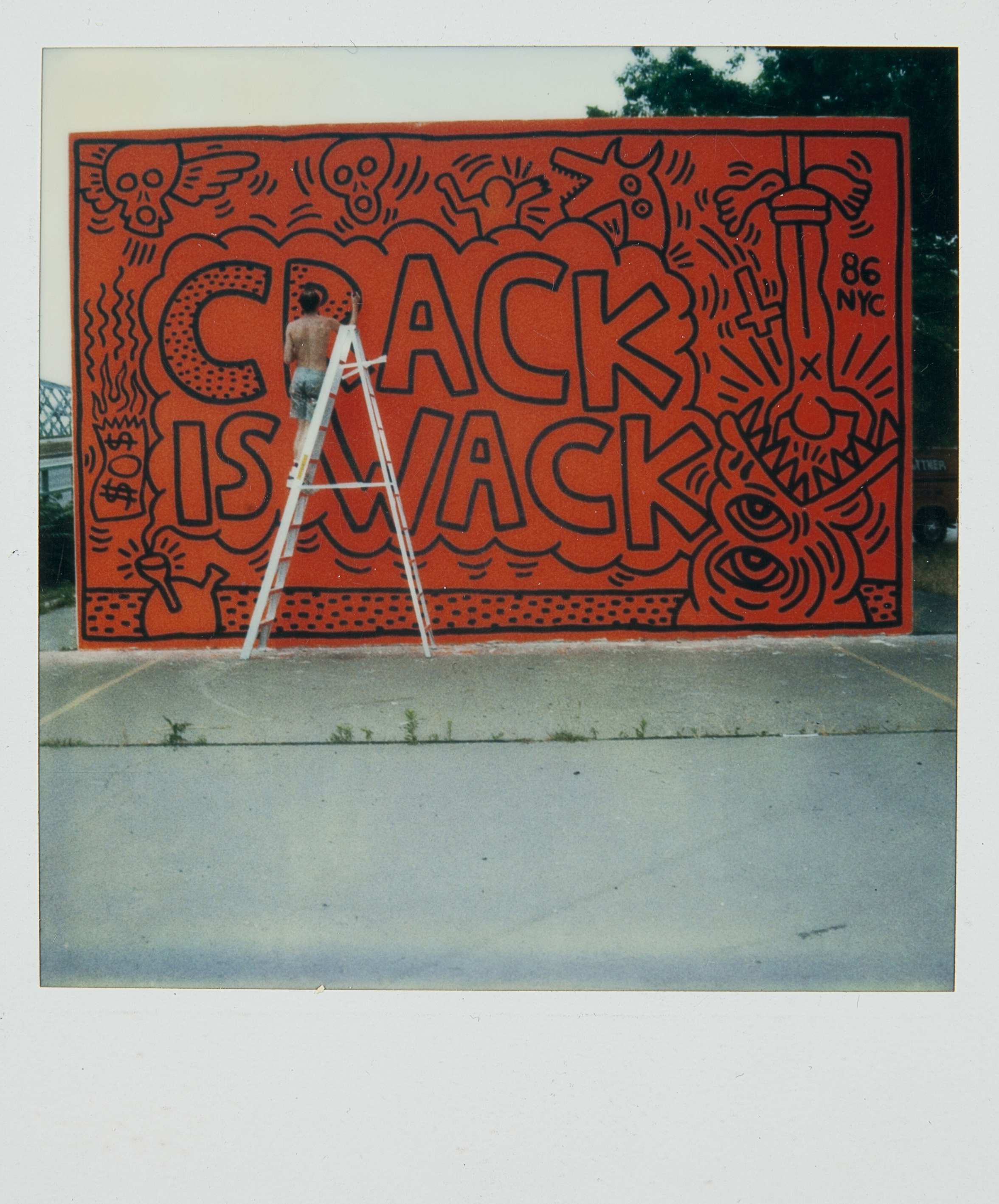 Keith Haring first painted his iconic Crack is Wack mural in June of 1986 as a response to witnessing, first-hand, the crack epidemic ravaging communities, and the ineffectual and devastating policies of the U.S. government's War on Drugs, with its inane "Just Say No " slogan.  While painting the mural he was arrested and fined.   Eventually, the first version of the mural was painted over, but in October of 1986, Henry Stern, the Commissioner of the New York City Parks Department, asked Keith to paint the wall again, with full permission from the Parks Department.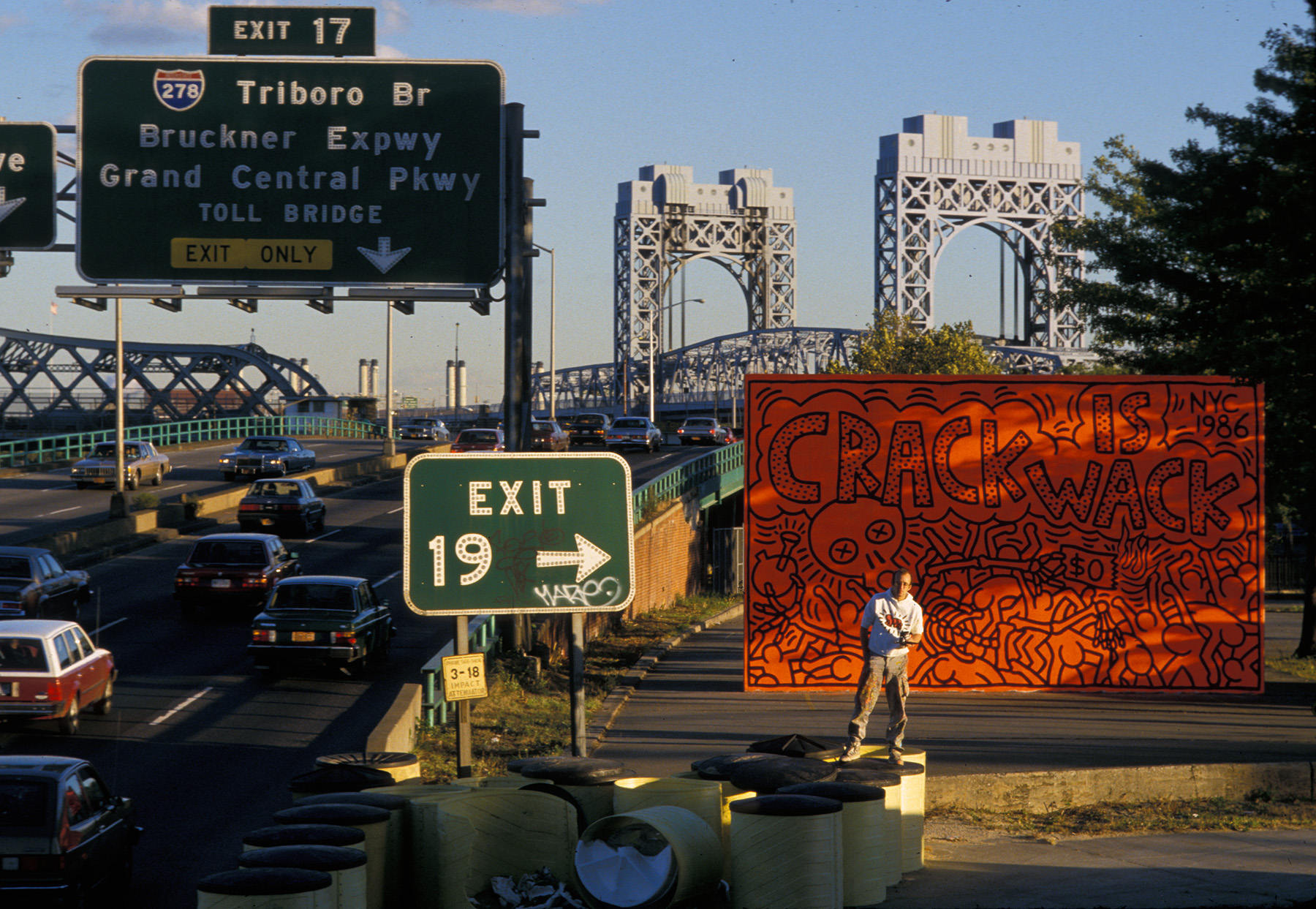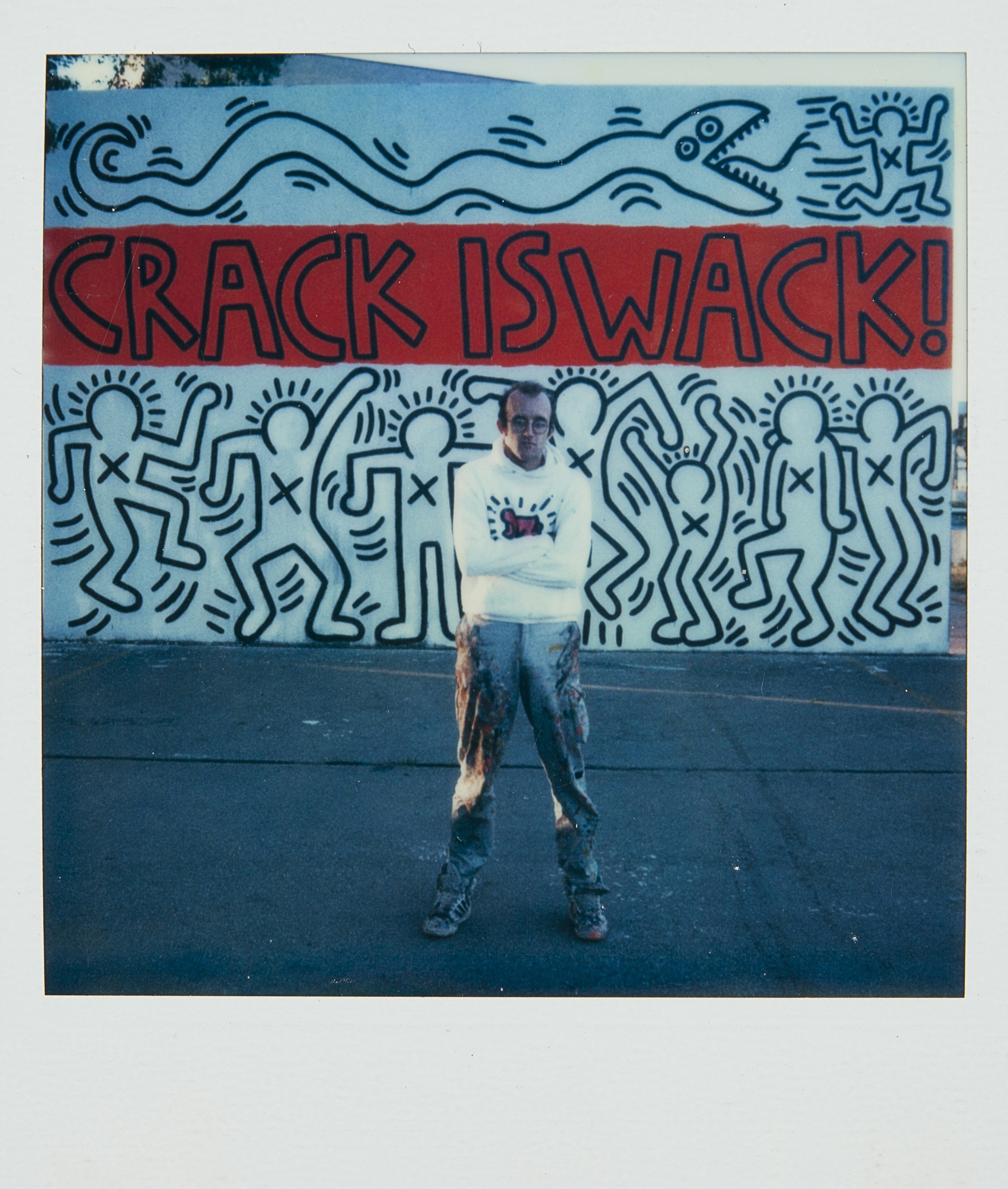 The mural still exists as a statement about the impact of addiction, and the urgency to act in the face of suffering.
Visit the newly restored Crack is Wack mural and park at 128th Street and Second Ave.  Read the NYC Parks Department press release about this new restoration here.