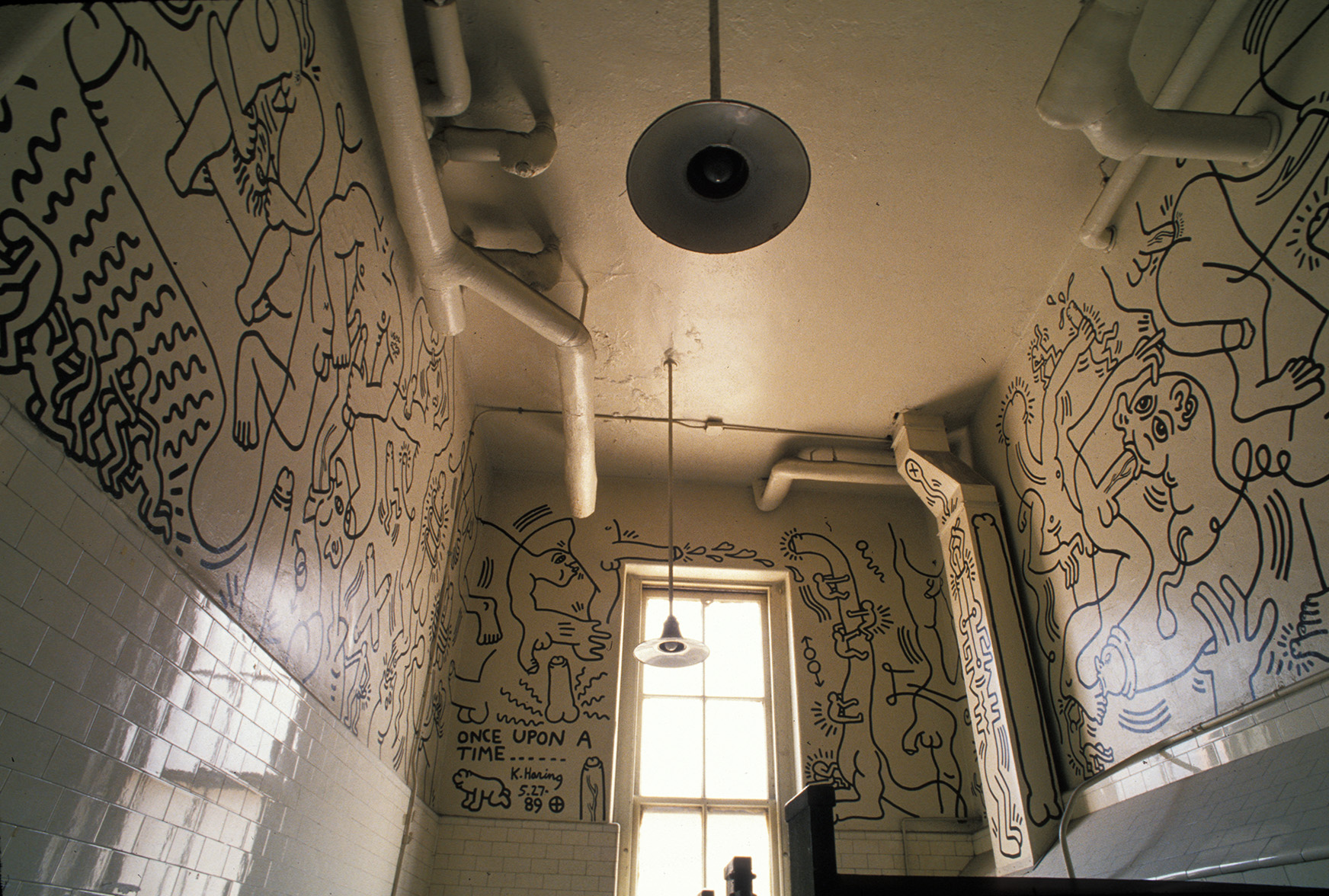 In May of 1989, Keith painted his mural Once Upon a Time… in a bathroom at The Lesbian, Gay, Bisexual & Transgender Community Center (known colloquially as The Center) in New York City.
Keith viewed this mural as a memorial to the casualties of AIDS, and to the loss of a time when expression of sexual freedom could be experienced as a joyful celebration.  The mural still exists today, and the room is no longer a bathroom, but functions as a sanctuary and place of contemplation for many people impacted by the AIDS crisis.
The Center has been a home and resource hub for the LGBT community, NYC residents, and visitors since its founding in 1983.  It provides a place to connect and engage, find camaraderie and support, and celebrate the vibrancy and growth of the LGBT community.  The Center offers the LGBTQ communities of NYC advocacy, health and wellness programs; arts, entertainment and cultural events; recovery, parenthood and family support services.
To learn more about The Center, and how you can visit the mural, go to https://gaycenter.org
World AIDS Day, designated on December 1st every year since 1988, is an international day dedicated to raising awareness of the AIDS pandemic caused by the spread of HIV infection and mourning those who have died of the disease.