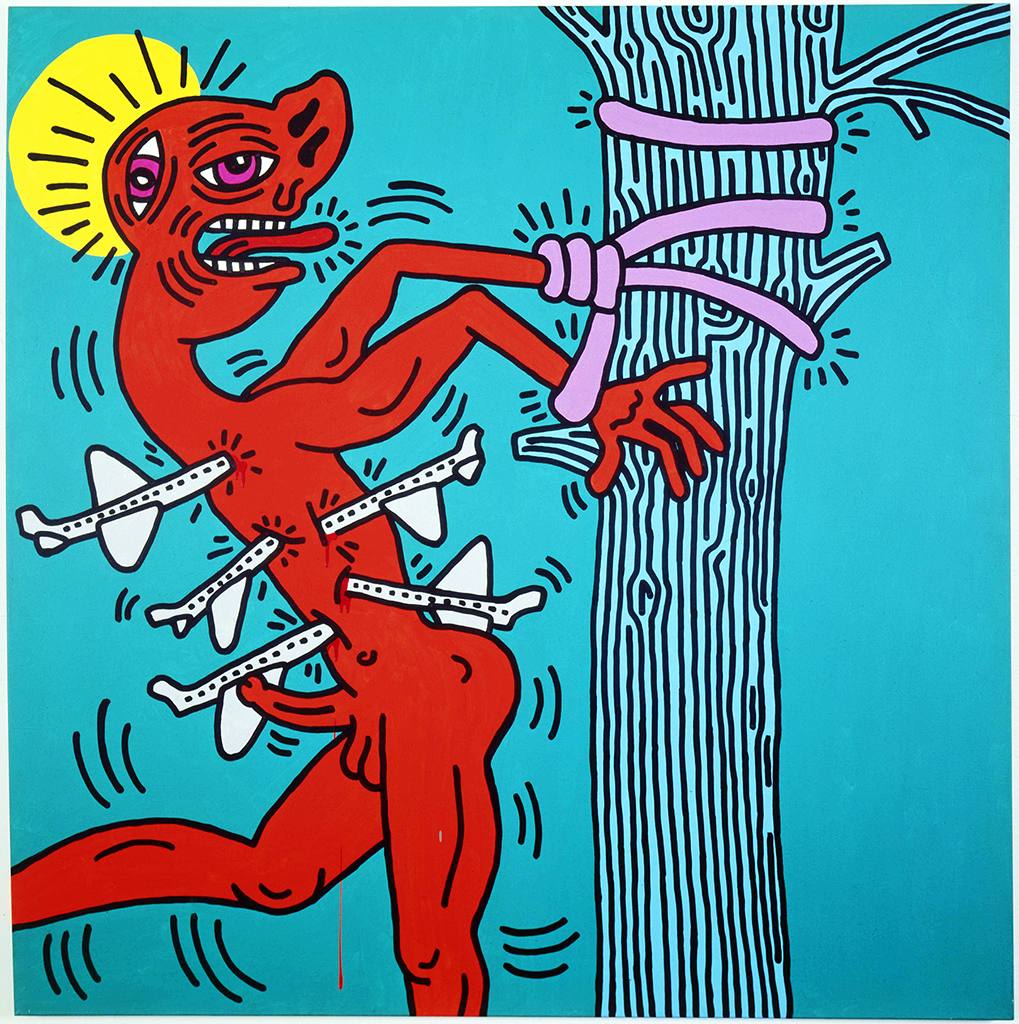 Saint Sebastian has long been a patron saint of queer individuals.  The story of Saint Sebastian paralleled the experiences and fears of the closeted gay community—when Sebastian's concealed true (Christian) identity was revealed, he was shunned, tormented, and killed by those in power, a harrowing tale that mirrors the gay experiences of being "outed" throughout modern history. 
During the AIDs crisis many artists, including Keith Haring who died from the disease in 1990, found solace in the saint's associations with healing and warding off plague, incorporating references to this patron saint of the gay community into his artwork.
Saint Sebastian can be viewed as a symbol of the litany of LGBTQ+ individuals who have been murdered or succumbed to HIV/AIDS around the world.  We remember them during Pride.